Po Polsku
Ojciec Tad Pacholczyk jest autorem kolumny Making Sense of Bioethics, która pojawia się w wielu gazetach diecezjalnych w USA. Niektóre z tych kolumn zostały przetłumaczone na język polski i opublikowane w polskich gazetach katolickich w Chicago (Katolik) i Warszawie (Nasz Dziennik ).
Bioetyka to badanie problemów etycznych wynikających z postępu w biologii i medycynie. Jego zadaniem jest rozróżnienie między moralnie stosownymi i niewłaściwymi zastosowaniami biotechnologii i medycyny.
Proszę udostępnić link do tej strony innym osobom, które, jak wiecie, skorzystałyby ze zwięzłych wyjaśnień ojca Tada na temat stanowiska Kościoła w tych kluczowych i nowatorskich kwestiach.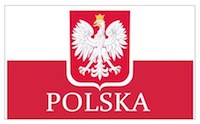 1. In vitro zmienia prokreację w produkcję
3. Plastikowa perfekcja? Etyka sztucznego biustu
4. Pożar w klinice- co zrobić z resztą embrionów?
6. Seks i pigułki- Viagra i antykoncepcja
7. Czy powinniśmy głosować na osobę popierającą zło?
8. Czy nauka i religia są rzeczywiście wrogami?
9. Dokonywanie wyborów zgodnie z sumieniem
10. Niemcy i Włosi już to zrobili – a my?
11. W krzyżowym ogniu rodzicielskich żądz
12. Ciemna strona komórek macierzystych Obamy
13. Przemyślenia na temat absolutów moralnych
14. Co powinniśmy zrobić z zamrożonymi embrionami?
15. Zagmatwana logika u podstaw aborcji
16. Autentyczna transformacja "bezużytecznego" cierpienia ludzkiego
17. Etyka "naprawiania" chorób mitochondrialnych
19. Eutanazja – stargane wspomnienia, zerwane więzi
20. Etyka i komórki macierzyste
21. Jak aborcja godzi w mężczyzn
22. Kiedy dzieci z probówki są duże i wiedzą skąd pochodzą
23. Bajki o komórkach macierzystych
24. Chronienie godności cierpiących na demencję
25. Istoty ludzkie w "lodowych sierocińcach"
26. Jasność etycznego myślenia a "tyrania relatywizmu"

27. Gdy przychodzi ciężka śmierć.
28. Odwaga odmowy współpracy ze złem
30. Wprowadzić Chrystusa do klinik
32. Pozwalać czy nie pozwalać – oto jest małżeńskie pytanie
33. Bezwarunkowa miłość rodzicielska
34. Pięciocentówki a wielkość rodziny
36. Bezsilność cierpienia, czy jego ukryta moc?
38. Embrion, któremu pozwolono dorosnąć 
39. Kochając niepełnosprawnych