Covid-19 Vaccine "Ethical Profiles"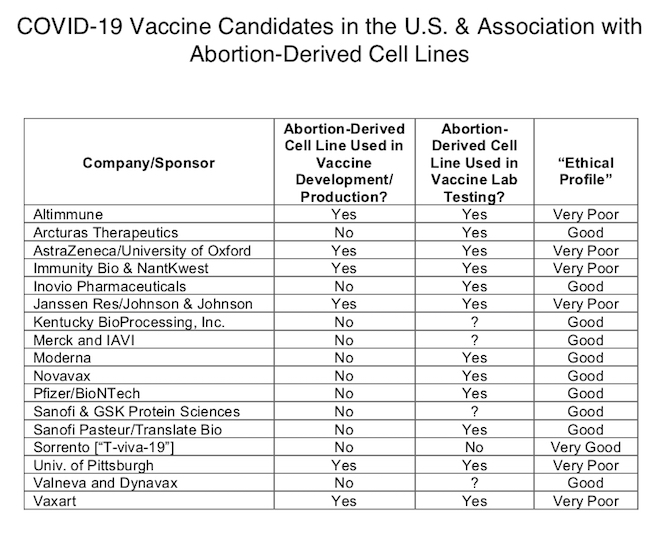 The information in this chart regarding vaccine manufacturers and abortion-derived cell line usage was originally collated by the Charlotte Lozier Institute, and the "Ethical Profile" designation is provided for comparative purposes by Fr. Tad Pacholczyk. For further explanation of the chart, see this link: 
Must Catholics Refuse a COVID-19 Vaccine Made with Cell Lines from Abortions?
---
For related articles from Father Tad, see: Ethics of COVID-19